Preston Turns One | Salinas Cake Smash Photographer
Sweet little Preston was just too cute! He adored this antique rocking horse almost as much as he adored the camera. Such a little ham!
First Birthday Sessions always start with portraits- before the messy cake. Preston was quite happy to explore the set while the camera clicked away.
Preston is a huge Elmo fan, so mom thought there would be nothing better than an Elmo-themed Cake Smash with Salinas Cake Smash Photographer, Mint Portrait Studio. Preston loved the taste of cake but certainly wasn't thrilled with having it all over him. What a great expressions this little guy gave me!
Babies grow so quickly and there is no better way to capture their First Birthday then with a Smile, Smash, and Splash Session with Salinas Cake Smash Photographer, Mint Portrait Studio!
Is your baby's birthday approaching? For information about our Cake Smash photo sessions, contact Mint Portrait Studios by choosing the following link: Monterey CA Photographer Contact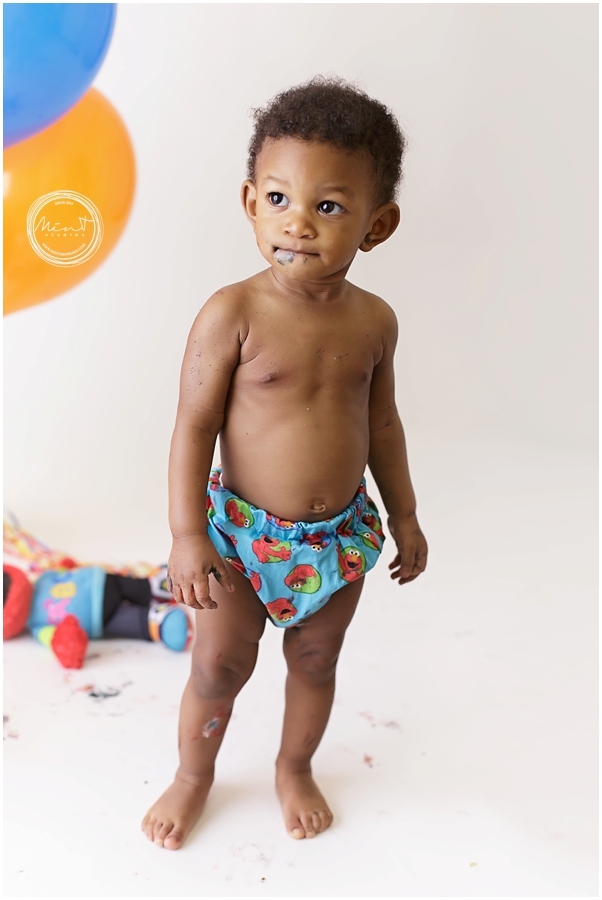 Mint Portrait Studio, Monterey & Carmel's Elite Newborn Photographer, is proud to provide boutique photography services to Monterey, Carmel, Carmel Valley, Pacific Grove, Pebble Beach, Seaside, Marina, Moss Landing, Salinas, Toro Park, Gilroy, Morgan Hill, Watsonville, Aptos, Santa Cruz, Scotts Valley, San Jose, Palo Alto and the San Fransisco Bay Area.
Click here to book your personal Session Consultation today!